Watch
Okay All time for another Tut From yours Truly.
Todays Tutorial- Embedding Video To Your Journal


Okay minds out of the gutter.
In all seriousness this Feature has been long awaited and a long time coming. Now before you get excited
This Feature just went into Beta Testing around 6PM Friday Night Aug. 12 2011
So it's not live yet.
Currently this Feature is only available to Beta Testers, Alpha Testers, dA Volunteers *with Beta turned on* , Senior Members *with Beta turned on*, dA Staff/Admins and dA Alumni. However once ths Feature is released from Beta it will LIKELY be a Premium Members Only Feature as to conserve on data usage.
Now then most details are in this blog: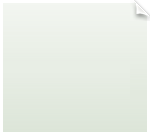 Embed dA Film, Vimeo and Youtube Into Journals! Hello Beta Testers :wave:

It's been on the wish-list of many a deviant for years, and now it's finally here :dummy:

That's right, you can now embed your favourite deviantART Films or Vimeo and Youtube videos into your journal! :omg:

But How Do I Embed It? I hear you cry :crying:

Adding a video is simple!

Just type:



And we'll do the rest :eyes:

here's some more examples



Got it? :evileye:

Good :la:

If you encounter any bugs, please submit them to the issue tracker under the "Unified Content" project :bug:

Have fun!
And stay Devious

:devdevlant: :DEVlANT:
But I will still walk you through it in a nutshell

Okay once you are in the process of making your Journal you will need to do the following
1> Know your video type. Currently only Vimeo, Youtube, and deviantART Film are supported.
2> Simply enter the following codes to correspond with you video without the extra spaces
dA Film:
< da embed profile=Film id=Thumbcode here />
However do not use the word thumb only the numbers proceeding it.
VIMEO:
< da embed profile=vimeo id=xxxx />
For vimeo video id copy and paste the last several digits of the video URL
Youtube:
< da embed profile=Youtube id=AXDXDX />
For Youtube you will need to locate then copy and paste all letters and/or numbers in URL between "v=" and "&Feature"
Please note that if done incorrectly the embedding wont work. Additionally errors could mean that either Youtube or Vimeo are experiencing difficulties and/or there is an issue with the video such as being removed.
Likewise if a dA Film video doesn't work it could be a dA issue or that the film was removed
thats all so enjoy sexifying your journal, sharing that hillarious Youtube vid, hell make a video for a fellow deviant then place it in your Journal.
Happy Journal Making and as always stay devious